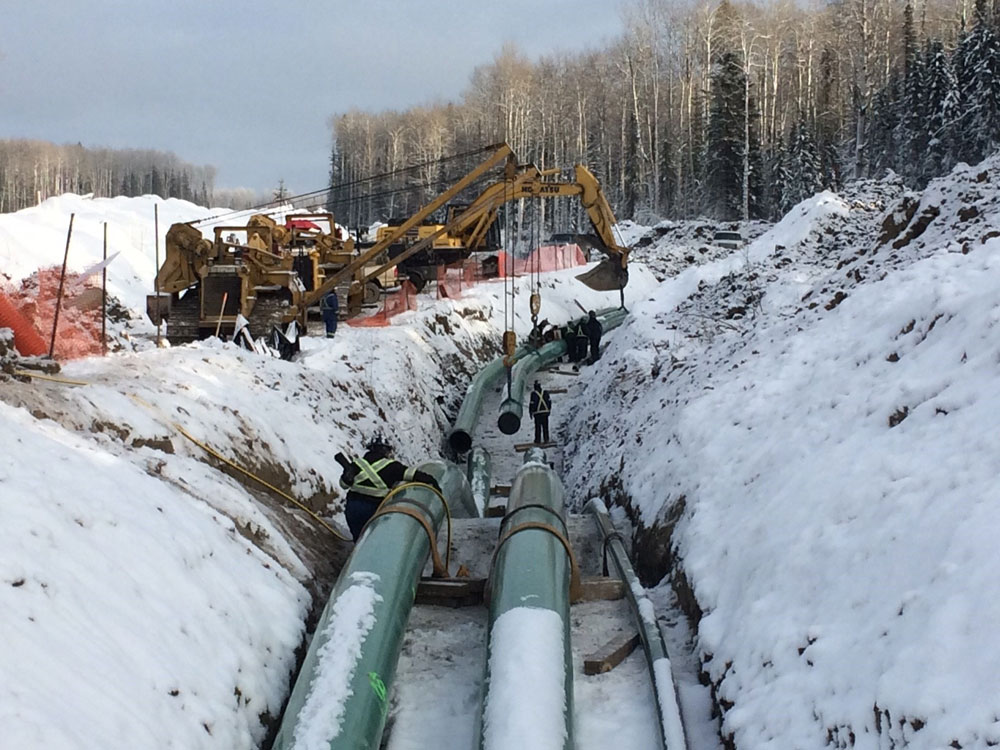 Construction of multiple pipelines within the right-of-way is commonplace in the northern Canadian tundra.
Pipeworx Ltd., a pipeline services company, has been awarded a major pipeline construction project from Encana Corporation, a leading North American energy producer. Pipeworx has proven its pipeline expertise, dedication to ethics and safety, and client commitment by successfully completing major oil and gas pipeline construction projects throughout the Western Canadian Sedimentary Basin since 2007. The strong relationship between Pipeworx and Encana– built upon years of trust, loyalty, and dedication– is about to get even stronger with a recently awarded Encana pipeline project entrusted to the expertise of Pipeworx.
The Encana pipeline project  will run from  14-28-072-09 W6M to 15-30-072-09 W6M, located 21miles West of Grande Prairie, AB, and will be completed as two projects. The first project includes a total of 8,439 meters of right-of-way (ROW) pipeline, requiring approximately 710 meters of bores beneath roadways and pipelines. The total pipeline consists of 1.91 kilometers with five lines of pipe, 1 kilometer with four lines of pipe, and 5.5 kilometers with three lines of pipe. The project, which will have pig barrels at each end for cleaning purposes, also calls for installation of seven camelback risers and roughly 3,000 diameter weld inches.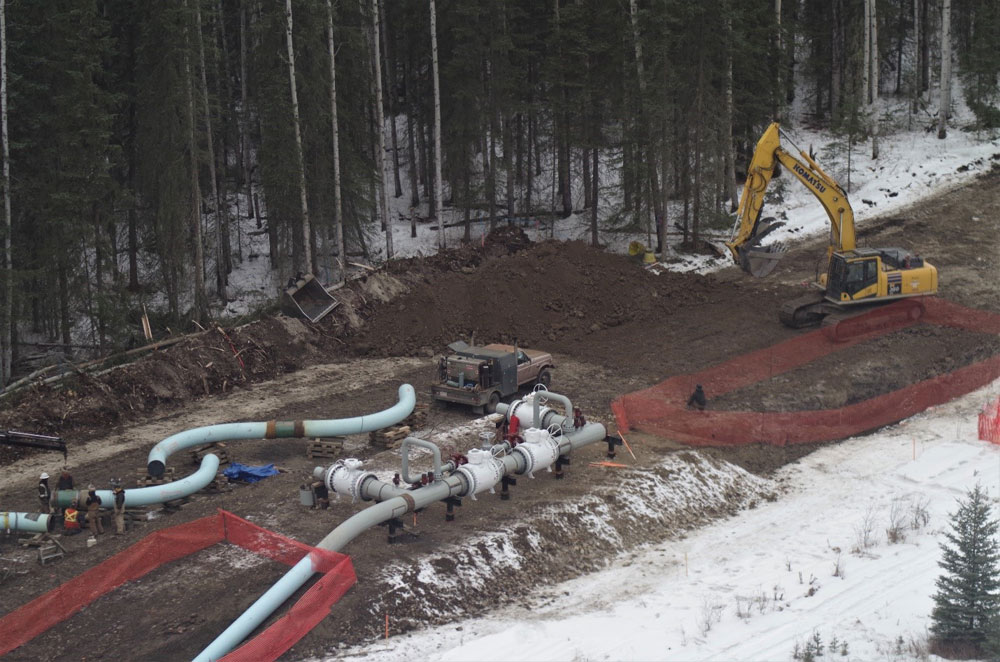 The Encana pipeline construction project includes seven camelback risers (example of a camelback riser shown above).
The second project consists of 3,070 meters of ROW, comprised of 1.97 kilometers with five lines of pipe and 1.1 kilometers with four lines of pipe. The project will require installation of two camelback risers, approximately 245 meters of bores beneath roadways, and roughly 2,205 diameter weld inches.
 "Pipeworx and Encana have collaborated on over 100 projects in the last fifteen years ," said Kelly Gillam, Pipeworx founder and president. "We are once again honored to be entrusted by Encana on another significant pipeline project and look forward to strengthening our close relationship even more."
The project is expected to start in November 2019, with an anticipated completion date of March 2020.
---
ABOUT PIPEWORX

Pipeworx is a subsidiary company of PLH Group, a leading, full-service power line construction, pipeline construction, and specialty contractor, serving the electric power line, pipeline, oil field electrical, and industrial markets. Pipeworx offers a variety of services, including pipeline construction, facility installation, modular construction, transportation and heavy hauling, and fabrication. With extensive field experience and highly trained professionals, Pipeworx is an industry leader in pipeline construction and maintains a dedication to safety, ethical work practices, and client loyalty. For more information about Pipeworx, including client testimonials, visit https://pipeworx.ca/.


Share This Article

Subscribe to our RSS Feed. What is RSS?