11 Years, 11 Donations: Pipeworx is Committed to Supporting Acheson Business Association's Annual Christmas Drive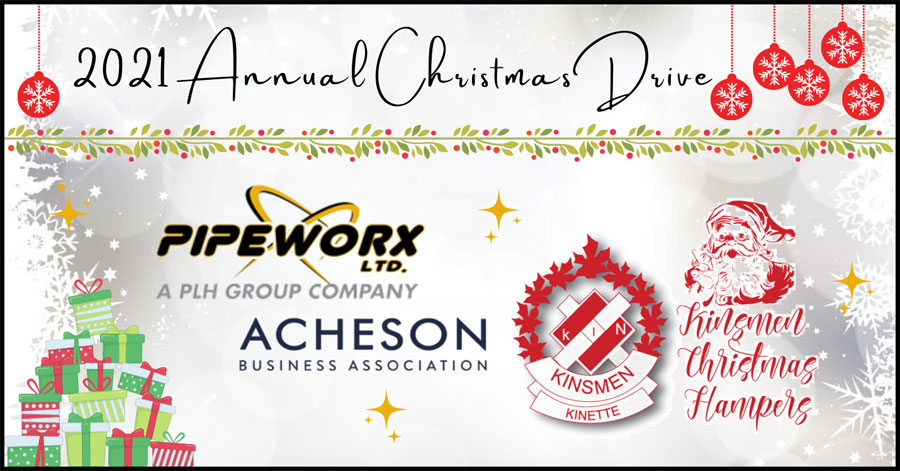 We realize that our legacy is not only left within the energy market, but also within the community surrounding us. Participating in our community continuously falls at the top of our list throughout the year, with the holidays often revealing where help is needed most.
For the eleventh year in a row, Pipeworx Ltd. had the opportunity to make an impact within our local Acheson area by participating in the Acheson Business Association's annual Community Christmas Drive.
This drive supports multiple charitable organizations within our community including the Stony Plain Kinsmen and Spruce Grove Kinettes to fulfill their incredible Christmas Hamper program.
These Christmas Hampers provide food, toys and gifts to families and children in the community who need a little extra support during the holiday season.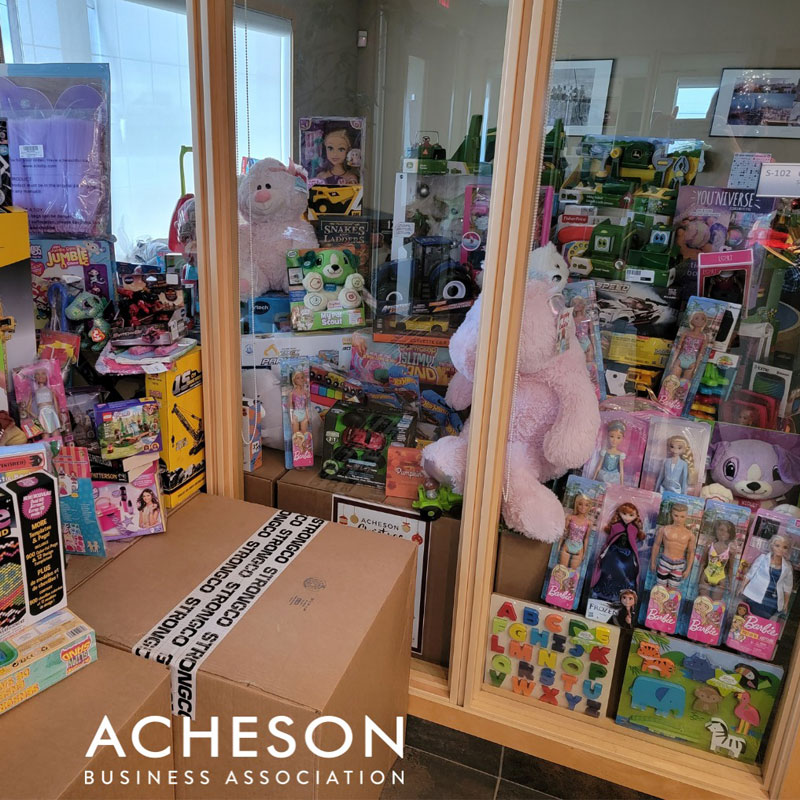 This program alone aids thousands of individuals and lets them feel the warmth and care of their surrounding community.
Our team at Pipeworx rallied together to raise $6,950 and gather a mountain of toys that were recently delivered to the Acheson office.
Between donations and the Acheson Golf Tournament, the Acheson Business Association collectively raised over $18,000 plus a multitude of gifts that will go toward assisting families within our community during the holidays and beyond.