Pipeworx Contributes to Keyera's 2021 United Way Campaign, Raising Nearly $600,000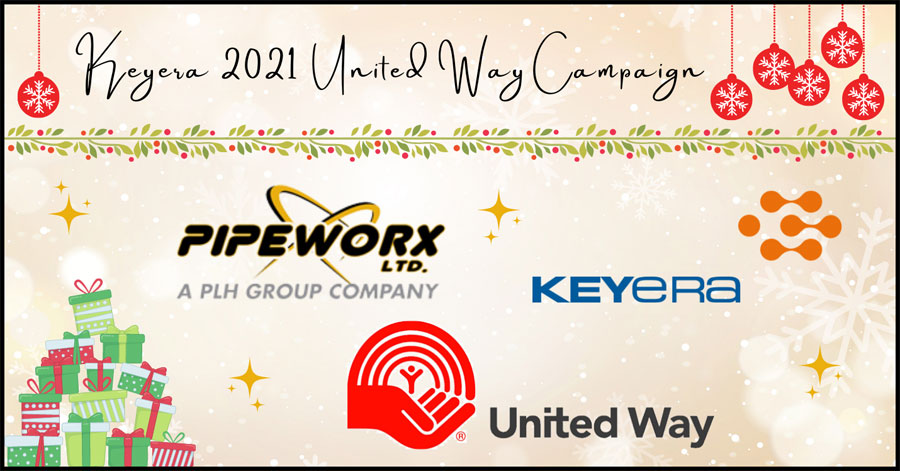 This holiday season, we've been truly grateful to organizations rallying behind our communities in major ways during these unprecedented times. For yet another year, Keyera has partnered with United Way to raise nearly $600,000 for the local community in order to give back for the holidays.
Due to the pandemic, the needs within the community have only increased for the past two years, leading to an urgency that has surpassed previous years' donation requests. This year, Pipeworx Ltd. donated to Keyera's 2021 United Way Campaign to positively impact our nearby communities.
United Way's goal is to "advance the common good in communities across the world" which sounds like an enormous task; however, they have overcome this challenge by turning each United Way chapter into a local organization whose donations go directly into the immediate local community. By supporting Keyera's partnership with United Way, we are able to see contributions immediately impact our neighbors and community in incredible ways.
"It's important to Pipeworx to not only deliver projects, but to also become a committed member of the communities they serve by creating meaningful engagement prior to the start of a project in order to develop life-long relationships within the local community," said Pipeworx Senior Vice President and General Manager Chad Johannsen. "Keyera and United Way are organizations that continuously provide opportunities for its people and genuinely care about impacting the world for the best. We're thankful for the work they do and are proud to partner with them by donating to their annual United Way campaign."