Pipeworx Receives Tribal Recognition for Continued Partnership Supporting True Reconciliation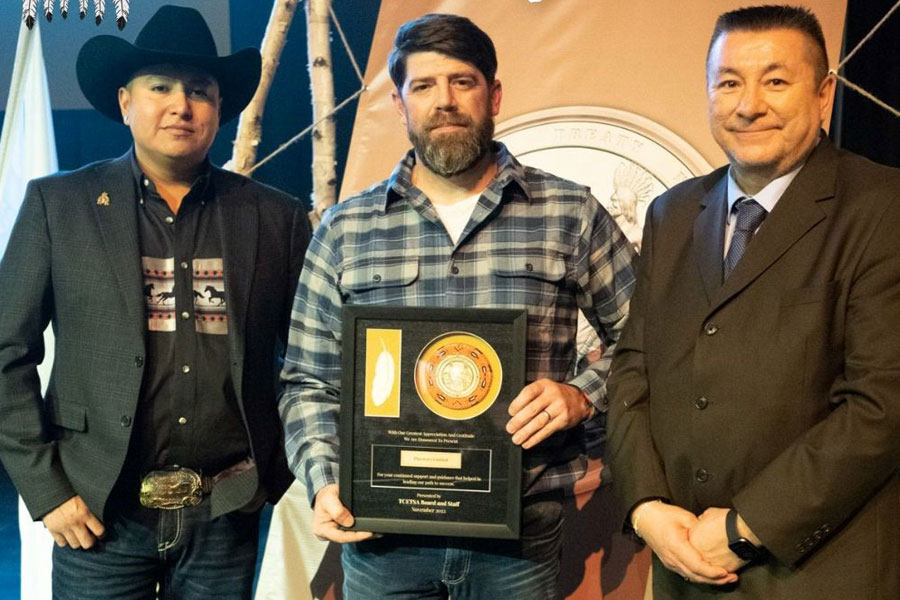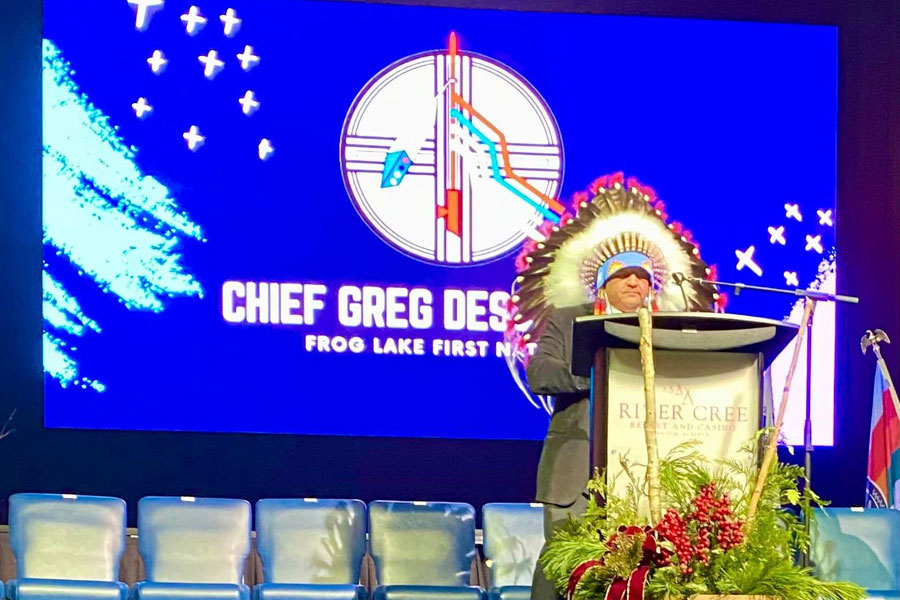 TCETSA assists First Nation communities in and around Alberta's Treaty 6 with becoming stable, healthy, and self-sufficient by connecting members with meaningful employment. The association helps members qualify for these jobs by providing necessary training, tools, equipment, and support, including transportation and childcare.
The Pipeworx relationship with TCETSA began organically, with Chad Johannsen, senior vice president and general manager of Pipeworx, sharing a cup of coffee with Chief Greg Desjarlais of the Frog Lake First Nation.
"During that initial meeting, Chief Greg Desjarlais simply asked if we would give the people of Frog Lake a chance on a Pipeworx project, which Chad agreed to without hesitation," recalled Chad Wagner, indigenous relations manager of Pipeworx.
"On our last project, a quarter of our workforce was First Nation members and métis. Not only was this project delivered successfully, but it also yielded four First Nation-owned and operated startup businesses."
"That is the beauty of these relationships – our work with Pipeworx wasn't a one and done venture. This partnership was initiated through a shared reverence, mutual respect, and understanding. But it was successful because of the entire project team's commitment to fostering alliance, mentorship, and fellowship," said Eva John-Gladue, operations manager of TCETSA.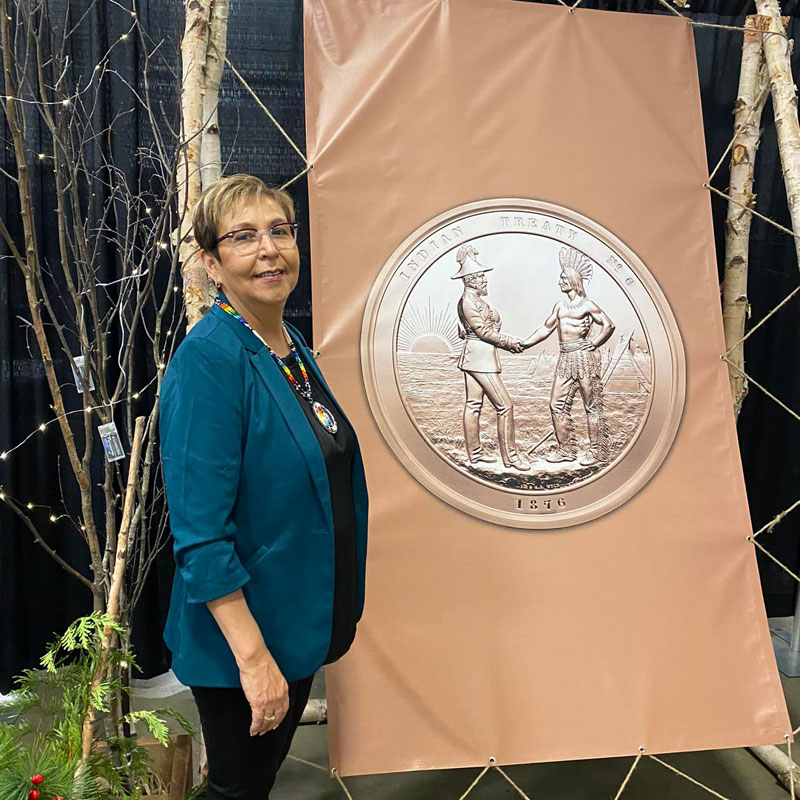 The TCETSA and Pipeworx relationship does not end here. In fact, a significant number of First Nation employees have already moved to other Pipeworx projects. In addition, the organizations continue discussing how to expand their partnership to reach more First Nation members.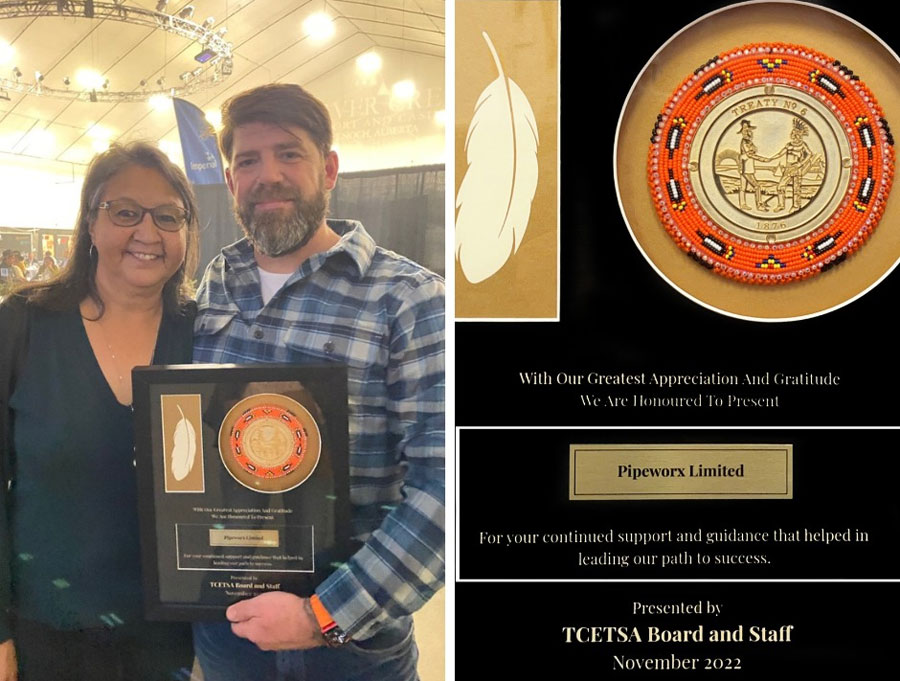 "The door has been opened and we're excited to keep this momentum going," said Eva. "That is why TCETSA would like to thank and honour Pipeworx and their employees who made this partnership a success. They have proven their ability to hire, train, and advance the careers of numerous indigenous people by identifying a need and initiating a relationship to make things better for our members."