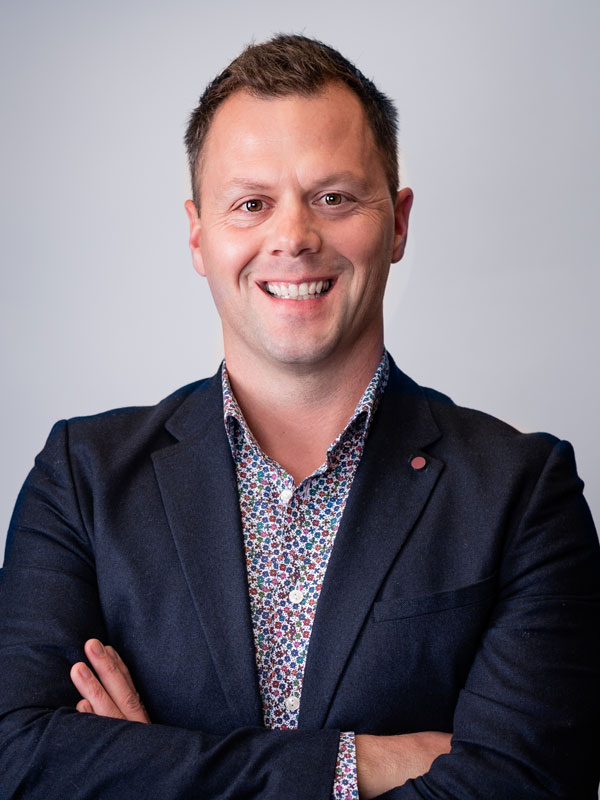 Chad Johannsen
Senior Vice President & General Manager
Chad is the Senior Vice President and General Manager of Pipeworx. Chad is a strategic leader that is very passionate about leading his team at Pipeworx into a new era of innovation, strength and optimism. Chad started his career with Pipeworx in 2004 as General Manager of the Northern Alberta business unit, encompassing Grande Prairie and Dawson Creek. In this role, he facilitated all operations and managed both pipelines and facility construction projects.
Throughout his career, Chad has developed a proven track record of successfully meeting project milestones and keeping tight project schedules while fostering positive client relations and controlling project constraints. He has achieved this due to his excellent project management skills and experience. His broad skills in the areas of strategic planning, risk management, scheduling, cost control, communication, organization, and troubleshooting allows him to lead his teams with passion and purpose to ensure the best outcomes for both Pipeworx and its clients.
Chad has the talent to oversee full project lifecycles with the demonstrated ability to work with and support cross-functional project teams within various pipeline and facility construction environments. As Senior Vice President of Operations and General Manager, Chad will be focused on directing business operations and achieving growth and business opportunities that align with Pipeworx mission and vision.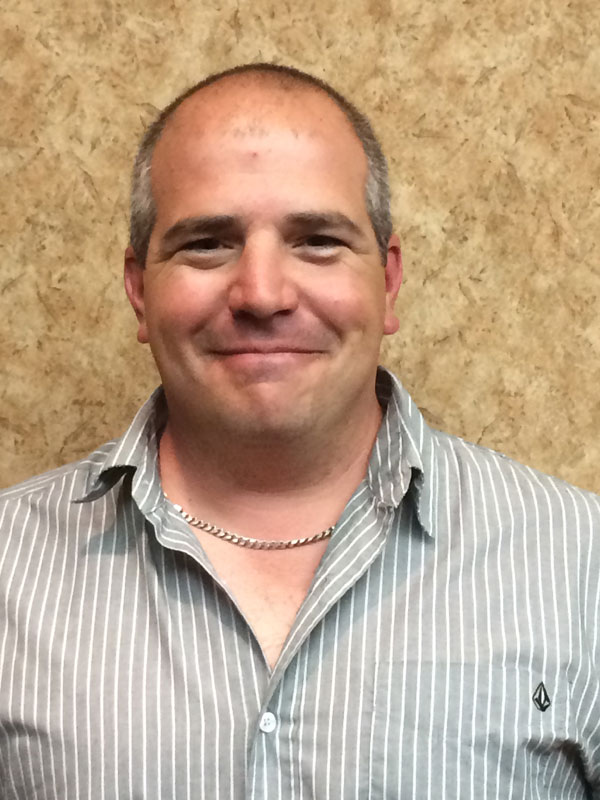 Shane Cyrenne
Vice President of Operations
Shane Cyrenne is the Vice President of Operations for Pipeworx and is an indispensable member of the Pipeworx leadership team. He has gained broad and in-depth experience within the pipeline and facility industry throughout Alberta, first as a Journeyman Welder and then as a Superintendent and Consultant for various oil and gas companies. In 2008, Shane joined Pipeworx as a Senior Project Manager and became the VP of Operations in 2016.
Shane has used his excellent organizational skills along with his ability to prioritize and complete work efficiently to effectively oversee all Pipeworx projects. He has gained a positive reputation for successfully managing quality, planning, project implementation, and budget administration for multimillion-dollar projects. He achieves this by effectively coordinating with diverse stakeholders and establishing solid relationships with clients that build loyalty and trust with the Pipeworx brand.
Shane's areas of expertise in operations management, project management, contract negotiations, and contract risk management have been utilized to lead and manage Pipeworx operations to support its evolving business goals. This has resulted in consistently prioritizing and completing projects on time and budget while keeping quality and safety at the forefront.
Shane's record of achieving and surpassing corporate goals, executing innovative strategies, enhancing business revenues, and effectively cultivating and managing positive relationships with key stakeholders makes him an invaluable asset as the Vice President of Operations at Pipeworx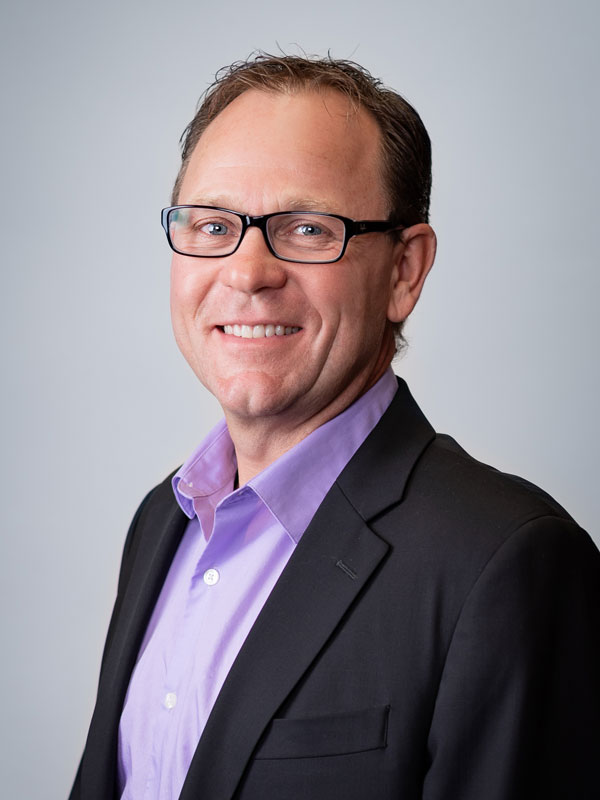 Iain Hughes
Construction Manager
Iain Hughes is a Construction Manager at Pipeworx. Since first entering the oilfield industry as a Labourer in 1994, Iain has gained diverse knowledge and experience in all aspects of pipeline installation. Iain has served as a Field Superintendent since 1998, while also providing some inspection services.
Throughout his leadership career, Iain has gained an outstanding record of maximizing productivity, meeting time-critical deadlines, and enforcing high quality safety standards. He has worked on large-scale, multi-million-dollar projects and start-ups. He has also controlled projects and budgets, assembled personnel and materials, solved complex problems/issues, and built relationships with stakeholders at all levels.
Iain is a hands-on leader who utilizes his extensive skills in all facets of a project to ensure high standards and quality of work. As a Construction Manager for Pipeworx, he has been extremely effective in ensuring that everyday activities run smoothly, while ensuring quality, streamlining operations, cutting costs, and increasing profitability.
Iain's extensive experience on small to large diameter pipelines, HDDs, integrity projects, and construction of large facilities throughout Western Canada allow him to provide sound leadership under extreme situations, while upholding a firm adherence to safety standards and government regulations.
Iain remains dedicated to serving as an agent of positive change for Pipeworx and its clients, utilizing his expertise in all facets of a construction project to ensure high standards and quality of work.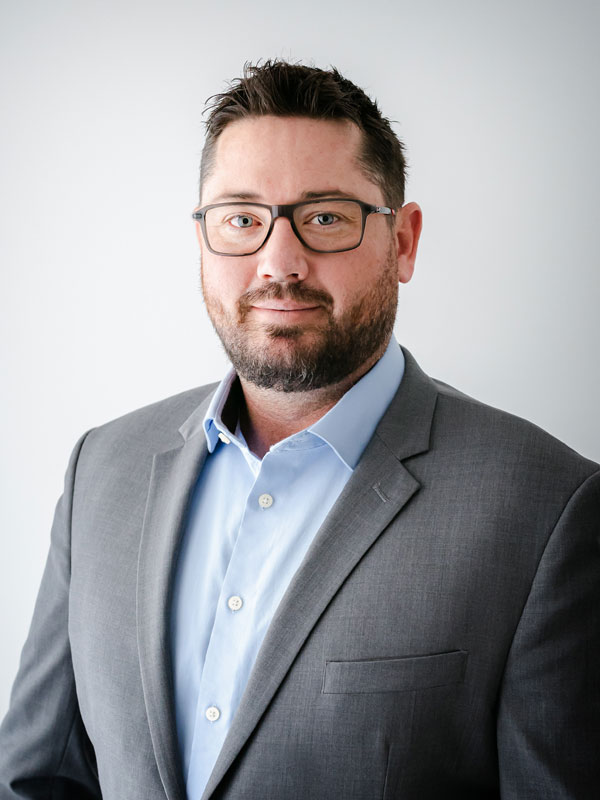 Brett Turner
Director of Facility Construction
Brett Turner is a highly experienced and dedicated Pipeworx Manager with over 22 years of in-depth experience in the oil and gas industry. Throughout his career, Brett has consistently demonstrated his ability to meet milestones, adhere to tight project schedules and budgets, foster positive client relations, and effectively control project constraints.
With expertise in project management, Brett has successfully supervised and managed various construction initiatives within the oil and gas sector. Brett's project management experience extends beyond construction management to include notable achievements in leading and delivering successful multi-million-dollar projects.
Brett's strong leadership skills have been instrumental in building and leading high-performing project teams. He excels in motivating, coaching, and mentoring team members to achieve their full potential. As an effective communicator, Brett has the ability to clearly articulate project plans, risks, schedules, and status updates to stakeholders. His exceptional relationship-building skills have allowed him to establish strong connections with clients, contractors, and vendors throughout his career.
In his role as Director of Facility Construction at Pipeworx Ltd., Brett continues to excel in ensuring smooth operations, maintaining high quality standards, optimizing efficiency, reducing costs, and increasing profitability. His extensive experience in Facility projects across Western Canada has equipped him to provide exceptional leadership even in challenging situations, all while prioritizing safety standards and government regulations.
Brett remains committed to driving positive change within Pipeworx and delivering exceptional results to clients. His comprehensive expertise in all facets of construction projects enables him to uphold high standards and quality workmanship, ensuring successful project outcomes and client satisfaction.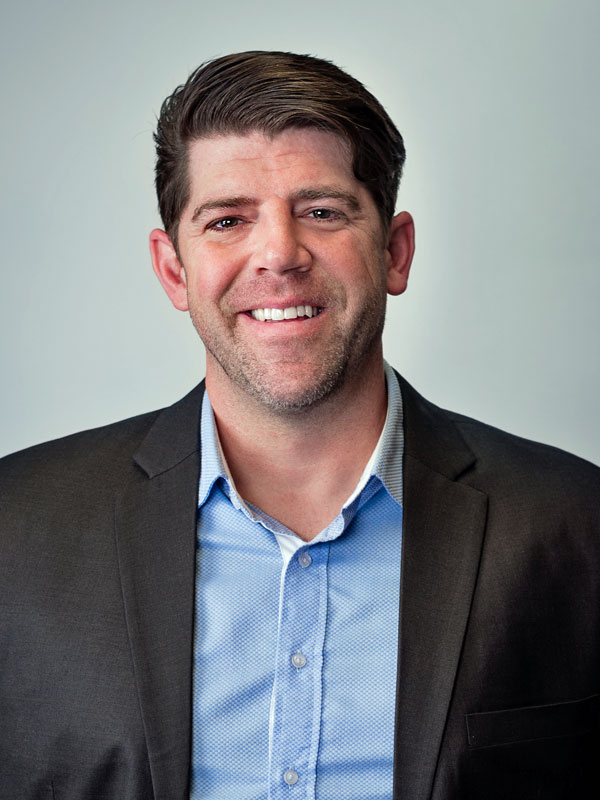 Chad Wagner
Human Resource Manager / Indigenous Manager
Chad Wagner is the Human Resources Manager and Indigenous Manager for Pipeworx. Dedicated to delivering outstanding human resources solutions, Chad is a service-oriented professional with over 25 years of experience within the oil and gas industry. As Pipeworx Human Resources Manager and Indigenous Manager, Chad brings the benefit of his extensive experience within many different roles in the oil and gas industry, along with his passion for helping employees and local communities to be the best they can be.
Chad began his impressive career as a Laborer in the Oil & Gas industry in 1990. He went on to earn his "B" Pressure Welding and Blue Seal designation, NCSO, and Project Management Certification through the University of Calgary. Chad has most recently taken on the role of developing strong transparent friendships with local communities and Indigenous groups throughout Western Canada for Pipeworx. Chad is deeply passionate about working with the Indigenous communities at the ground level.
Chad provides great leadership skills and is a valuable member of the Pipeworx team. As a hardworking professional with exceptional communication, interpersonal, organizational, and problem-solving skills to cultivate a productive work environment, he works tirelessly to achieve the philosophy and goals of the organization, as is evident from his positive track record in current and past positions.
As Human Resources Manager for Pipeworx, Chad established the Human Resources Department and assists with developing more efficient human resources processes with the management team. One of Chad's greatest talents lies in collaborating and interacting effectively with all company departments, including project teams, sales representatives, account managers, construction staff, contractors, internal staff, and clients in order to effectively address organizational issues and uphold workplace coherence.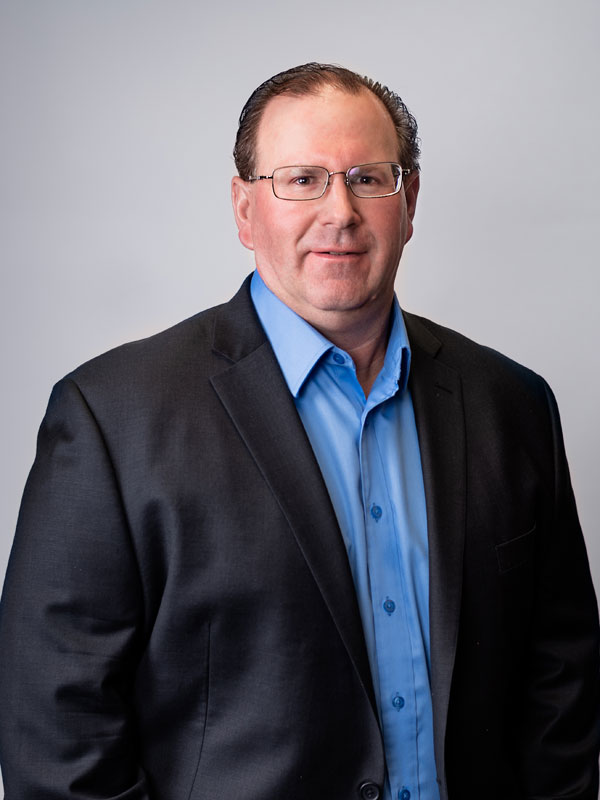 Jason Benesch
CA/Controller
Jason Benesch is the Controller of Pipeworx. He has held several senior level positions in the accounting and oilfield services industries. Jason completed his Bachelor of Commerce degree, with an accounting major, at the University of Alberta in 1998. He then started his career in public practice and obtained his Chartered Accountant designation in 2002.
In early 2006, Jason started his lustrous career in Oil and Gas, first as Manager of Acquisitions where he completed the purchase and integration of seven oilfield companies, and then as Controller where he managed all accounting and reporting functions.
In 2008, Jason joined Pipeworx as its Controller. In this role, Jason uses his broad accounting background to provide expert planning, directing, and controlling of Pipeworx financial functions. He has successfully managed and carried out structural changes and set financial standards by thoroughly understanding Pipeworx mission and vision. This includes effective collaboration with all levels of the business to understand the unique challenges that face our organization and industry, and to advise operational managers and executives in financial aspects.
Throughout his career, Jason has gained broad industry experience, including within not-for-profits, heavy construction, equipment dealerships, oilfield services, light manufacturing, and agriculture. He has provided finely tuned financial expertise in the areas of full cycle accounting, financial management, reporting, taxation, payroll financial analysis, financial budgets, and forecasting, among others.
He also has successfully developed reporting systems to meet customer requirements. As a result, Jason remains a conscientious and diligent professional who leads by example to deliver effective financial oversight and cost-effective results for both Pipeworx and its clients, while building positive relationships with personnel, senior management, and stakeholders.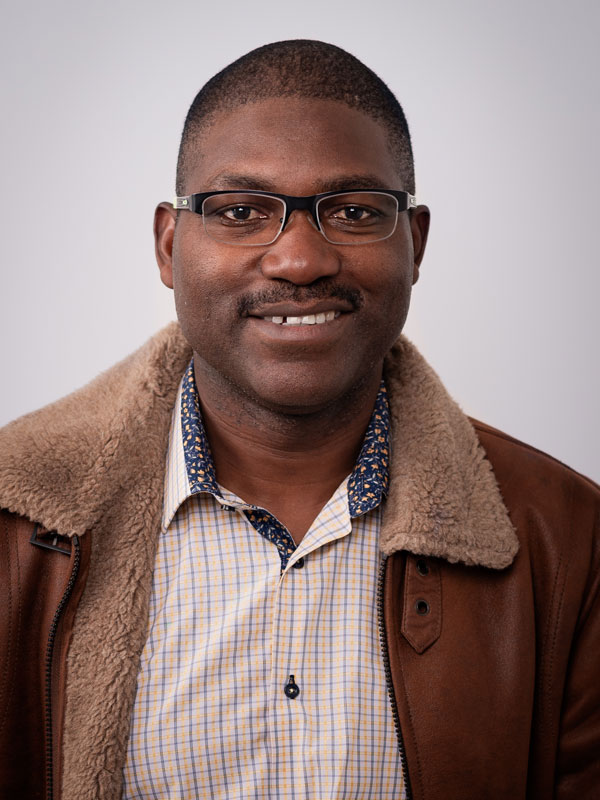 Tim Adekola
Director of HSE
Tim is a dedicated HSSE Professional with a sound knowledge of HSSE management in the industrial construction sector of the oil and gas industry including oil sands projects and gas processing facilities. He is a Certified National Construction Safety Officer with a designation of Health and Safety Consultant (CHSC) and Tim has also acquired a Certificate in Occupational Health and Safety through the University of New Brunswick.
Tim is a member of the Canadian Society of Safety Engineering, Toronto, Ontario; a member of the Alberta Construction Safety Association in Calgary, Alberta; and has his Heavy Equipment Technician Certificate with the Motive-Action Training Foundation in Calgary, Alberta. He has achieved a Bachelor's Degree of Arts with Saint Mary's University in Halifax, Nova Scotia; a Certificate in Occupational Health and Safety and an Advanced Diploma in Occupational Health and Safety from the University of New Brunswick in Fredericton; and a Masters in Occupational Health and Safety with an Environmental Focus from Columbia Southern University, USA.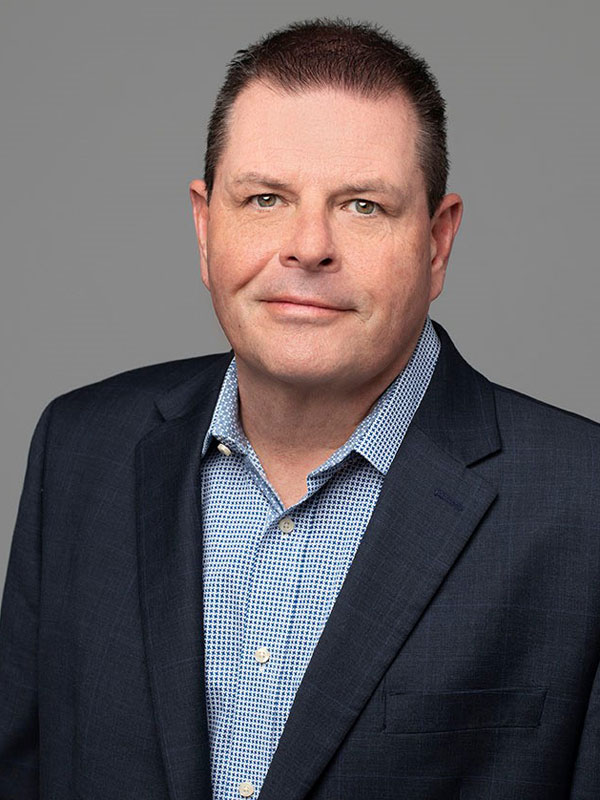 Scott P. Kalutich
Business Development Manager
Scott is an extremely hardworking and self-motivated professional and effective decision-maker with in-depth experience in sales and project management with an emphasis on marketing corporate products and services. As the Business Development Manager with Pipeworx, Scott is dedicated to overseeing the overall sales functions, increasing market share awareness, and planning and executing sales programs, with an emphasis on generating customer loyalty by developing close relationships with facilities, operations, and production groups of oil and gas producers, as well as project engineers and managers at EPC companies.
Scott's strong leadership and technical skills can be seen through his track record of successful projects and sales within a highly competitive industry. Utilizing his sales and marketing talents, as well as his background in the pipeline industry as an Instrumentation Mechanic, he has effectively spearheaded sales programs that have led to increased market share.
Throughout his career, Scott has gained hands-on managerial experience within high volume, active business environments that have required initiative and well-developed decision-making skills. Now, as Pipeworx's Business Development Manager, he utilizes his sales and marketing and project management experience in process equipment, gas compression, and flow measurement equipment for the oil and gas industry to deliver tangible results.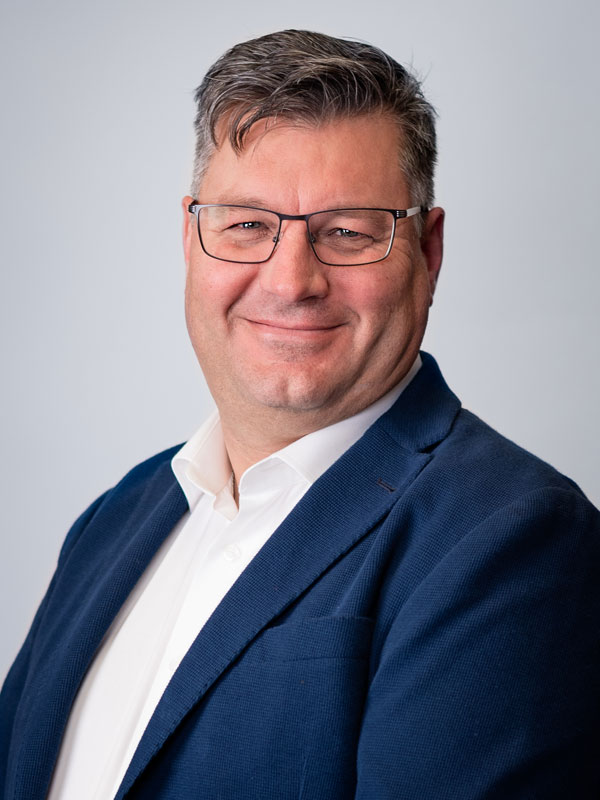 Troy Graham
QC Manager
Troy retired as a Sergeant after proudly serving his country for 20 years in the Military, during which time he gained a vast and advanced knowledge of the NDT field and Level II certification in all NDT disciplines was achieved.
Troy was a member of the NDT Advanced Department and obtained his CWB Level II Welding Inspector qualification with W47/W59, B31.3, and Z662 endorsements. Troy has worked on many projects ranging in size from single well tie-ins to large compressor sites and tank farm installation as well as small to large diameter pipelines. Troy is very experienced in the development of technical plans, execution plans, compliance manuals, and safety procedures in his field.
Troy has played a vital role in assisting Pipeworx in both the creation and continued development of their Quality Control program and he is very well respected in his role amongst all of his peers and all of Pipeworx past and current Client's. Troy's keen attention to fine detail, compliance, and quality workmanship are key attributes to his continued success in his role with Pipeworx.