Pipeworx – Where
Safety and Quality

are #1!
At Pipeworx Ltd., safety is paramount. From the front line workers to the President, safety is the responsibility of every individual to ensure we all get home safely at the end of each day.
There are many costs to accidents and unsafe work practices. The greatest costs are the human ones. By protecting our workers, we are also protecting their families, friends, the public and the environment.
One of the cornerstones of Pipeworx Ltd.'s success is a successful Health, Safety and Environmental (HSE) program. This has been accomplished through pre-job hazard assessments, hazard controls, open discussions and a strong safety committee along with 100% commitment from the President and the managers.
In maintaining a strong safety culture at Pipeworx Ltd., we achieve sound operational practices, efficient project implementation and execution on all Pipeline, Facility and Pipeline Integrity projects.
MINIMUM SAFETY REQUIREMENTS TO JOIN OUR TEAM
All Superintendents are required to complete the Tap Root Program (Accident Investigation)
WORKER RIGHTS AND RESPONSIBILITIES
Pipeworx Ltd. has developed and maintains a quality control program since our inception that meets or exceeds ASME B31.3, ASME 31.1, CSA Z662, and CWB. Our Quality Control program is applicable for Facility Construction, Pipeline Construction, Shop Fabrication, Modular Fabrication, and Structural Fabrication.
The Quality Control program outlines the procedures that will be used by Pipeworx Ltd. to construct, repair, and alter pressure piping in the provinces of British Columbia, Alberta, Saskatchewan, and Manitoba.
All construction is performed in accordance with the current applicable codes and standards, ASME B31.3 Process Piping, Construct, Repair/Alter, ASME B31.1 Power Piping, CSA Z662 Oil and Gas Pipelines, and CWB applicable standards.
Pipeworx Ltd. is also committed to providing and establishing a work culture that meets or exceeds the highest level of industry standards while maintaining compliance with jurisdictional legislation.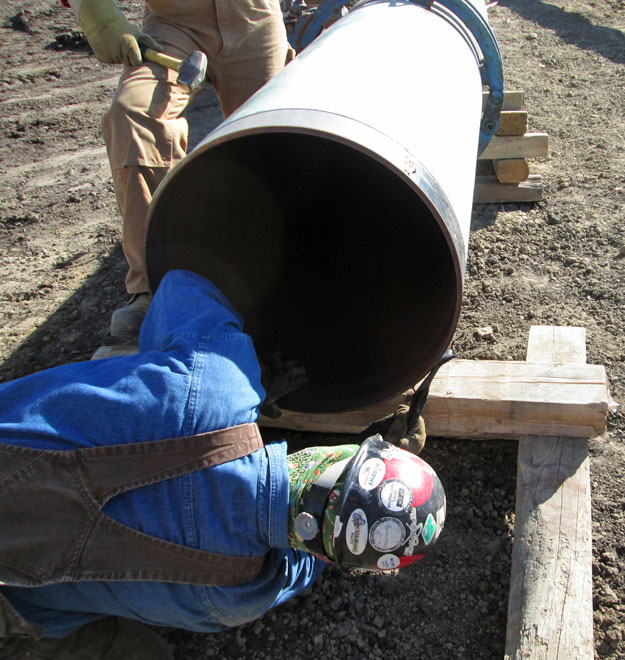 CWB Certification Program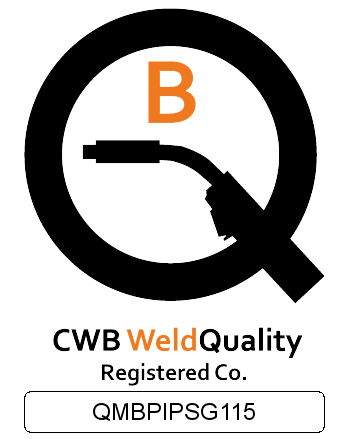 The Canadian Welders Bureau certifies welders, welding inspectors, welding supervisors, welding engineers and welding electrodes/consumables. The CWB certification program contributes to the high level of competence enjoyed by industries employing welding and encourages progress in welding technology, and the reliability of welded products.
Pipeworx is proud to have the Acheson location CWB Certified.
Read more about the Pipeworx CWB Certification Program.