Pipeworx Apprenticeship Program
Offering Lifelong Careers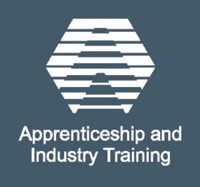 Pipeworx headquarters office recently celebrated the induction of 10 new apprentice welders and fitters into the Apprenticeship and Program Training, the largest apprenticeship program in Alberta.
The program is designed to prepare candidates to become certified Alberta welder or fitting journeymen. The intense training program includes 1500 hours of annual on-the-job certified training and takes 3 years to complete. In addition, the candidates complete 8 weeks of classroom training each year.
"I have been around welding my whole life and I'm excited to go through this program to learn all that I can," said one of the new inductees eagerly anticipating the experience.
As apprentices, the students will study related coursework in the classroom, followed by hands-on training at Pipeworx throughout the school year.
"Our expanding operations will allow students plenty of hands-on experience during their time onsite," explained the Pipeworx General manager. "We are proud of our apprentices, this is a great opportunity for them to receive real world training that they wouldn't receive anywhere else."
"The apprentice program is a win-win for Pipeworx and the community. It helps to prepare young people for a successful career in the trades," said President of Pipeworx Kelly Gillam, who has worked diligently to develop the curriculum for the apprentices. At any given time Pipeworx has 30 or more apprentices working towards their certificate.
Upon completion of the program, successful graduates will have earned a Journeyman certificate from the Apprentice and Industry Training Association.