Pipeworx Supports Indigenous Youth Hockey Camp
On August 18 & 19th, youth from Sturgeon Lake Cree Nation and Horse Lake First Nation had the opportunity to participate in a free, two-day hockey skills camp.
The clinic, where over 50 indigenous youths came together to practice and refine their skills, was organized by Marks Hauling and supported by various area companies including Pipeworx.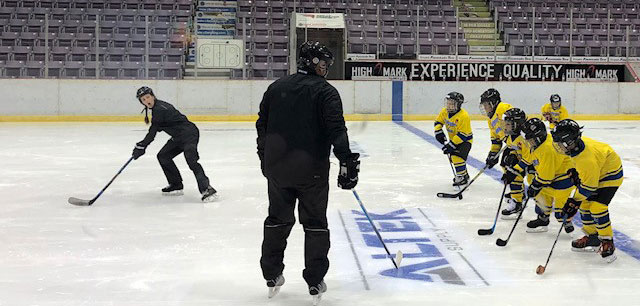 The participants also had the chance to watch an exhibition game put on by Horse Lake First Nation and Sturgeon Lake Cree Nation's novice hockey teams.
Pipeworx is committed to growing its relationship with Indigenous and local communities and is proud to have helped make this fun event possible. The two-day hockey camp was originally scheduled for March 2020, and Pipeworx donation helped the event to finally come to fruition after months of delays due to the ongoing Covid-19 crisis. After the success of this camp, the organizers hope to hold more free hockey camps. Future events like this youth hockey camp help to build a love of the game and act as a chance to build trust and respect in the community.
Pipeworx is a leading Pipeline, Facility, Integrity & Maintenance contractor with shops and offices located in Grande Prairie, Dawson Creek, and Acheson, Alberta.