Pipeworx Assists with Community's Christmas Needs with Toy Donation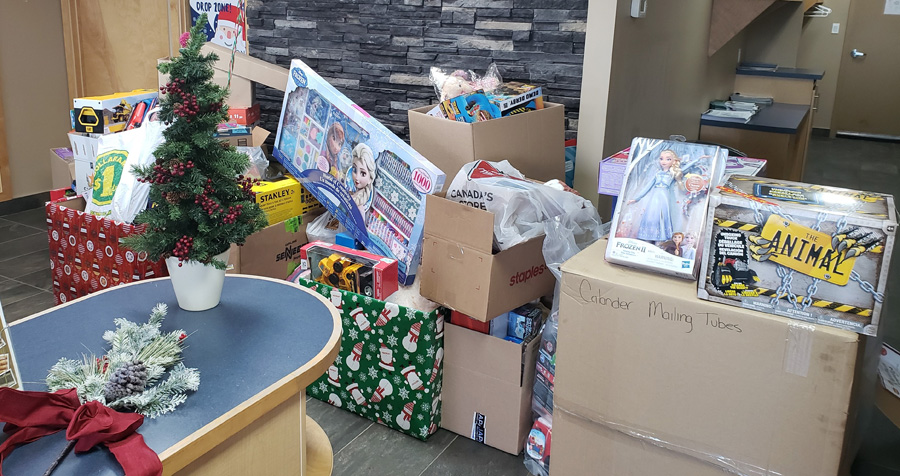 Pipeworx Ltd. is more than a safe, trustworthy pipeline and facilities contractor for the North American energy industry. It is a dedicated member of the communities it serves. When Horse Lake First Nation voiced a need to deliver extra community cheer, Pipeworx and its employees rose to fulfill their request through a large toy donation.
Horse Lake First Nation, a party to Canada's Treaty 8 and member of the Western Cree Tribal Council, is headquartered near Hythe, Alberta, Canada. The community's mission is to preserve and maintain its cultural heritage, including traditions and languages, while ensuring a strong economic framework for future generations. Services they provide to their members range from finance and health to education and housing.
"Horse Lake First Nation works hard to preserve its cultural identity while growing opportunities for its people. Its members are dedicated, hard-working men and women who are raising their youth with diverse educational opportunities and a strong moral compass," said Pipeworx Senior Vice President and General Manager Chad Johannsen. "We are proud to partner with this community by donating toys for their annual Community Christmas, especially considering this year's added difficulties due to the COVID-19 global pandemic."
Pipeworx, a PLH Group business unit, provides fully integrated pipeline and facilities construction and maintenance services to the North American energy market. With shops located throughout Alberta, Canada, the organization not only provides safe, quality industry-leading energy construction work to the communities it serves, but also values community-wide health and wellbeing. The employee-driven toy donation to Horse Lake First Nation exemplifies the character of Pipeworx and its dedication to the communities it serves.