Pipeworx Helps Raise $77K for Gordie Howe C.A.R.E.S. Golf Charity Event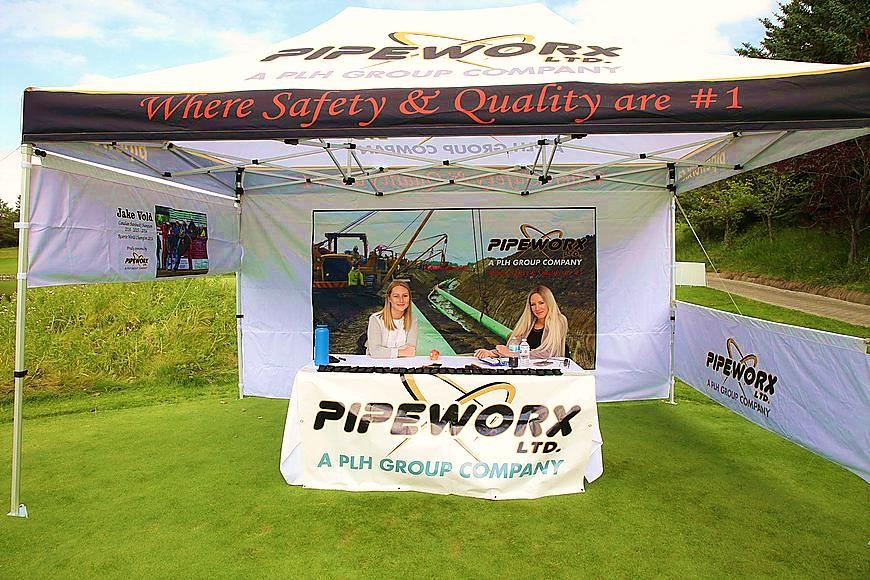 Pipeworx Ltd., a PLH Group pipeline construction company, helped raise $77K as the title sponsor of The Extraordinaires 6th Annual Charity Golf Classic in support of Gordie Howe C.A.R.E.S. (Center for Alzheimer's Research and Education Society).
Gordie Howe C.A.R.E.S. is a registered charity dedicated to improving the lives of those impacted by the Alzheimer's disease and dementia. Money raised from the tournament will go towards public education, seminars for first responders, adult day support programs, and further research initiatives.
The sold-out event was held at the Hampton's Golf Club in Calgary on August 28th, 2019. Notable celebrities like Wayne McBean (LA Kings & NY Islanders & pictured far right), Duane Sutter (NY Islanders, Blackhawks), Rich Sutter (Flyers, Blues, Canucks) and Ron Stern (Flames, Sharks, Canucks) were just a few of the celebrities who volunteered their time to the amazing cause.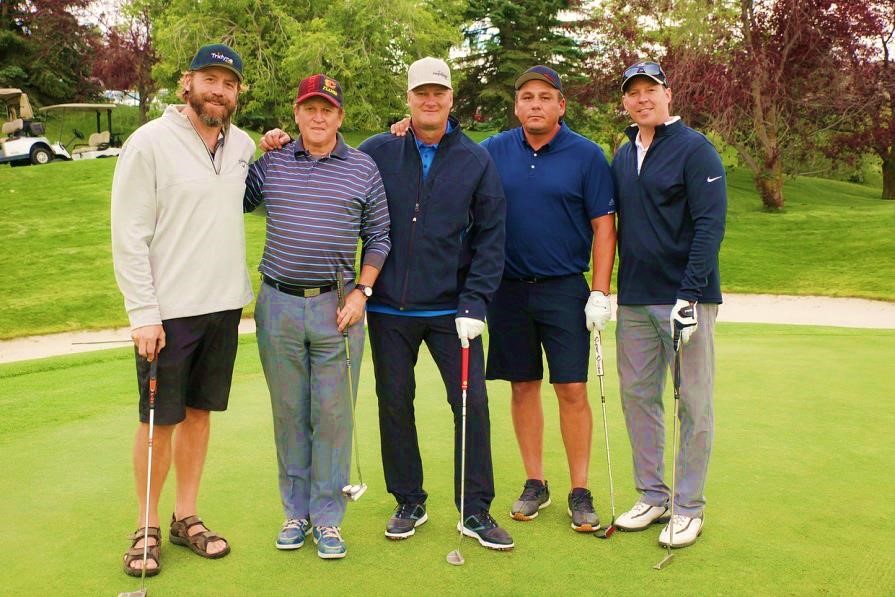 PIPEWORX Ltd. has been the major annual sponsor of The Extraordinaire's Charity Golf Classic since inception in 2014. The Extraordinaires president, Ron Evans credits Pipeworx Ltd. for going above and beyond their Title Sponsorship commitments in a multitude of ways, which in turn has had a direct impact on the tournaments ability to raise the record $77k this year.
To make a donation directly to Gordie Howe C.A.R.E.S. via The Extraordinaires please use the following link:
https://secure.e2rm.com/registrant/FundraisingPage.aspx?registrationID=4529935&langPref=en-CA
Pipeworx, Ltd. is a large oil and gas pipeline construction contractor specializing in the Western Canadian Sedimentary Basin (oil sands), an area also known as one of the world's largest reserves of petroleum and natural gas. In addition, Pipeworx offers facility installation, modular construction, fabrication, heavy hauling and transportation. Pipeworx, Ltd. is known for safely performing quality workmanship on time and within budget.